"If you want you can. A life beyond the dark" by Alessia Refola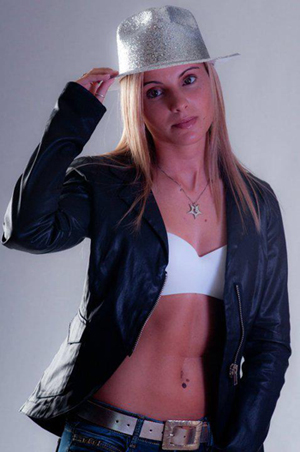 Alessia is a top sportswoman, twice world champion of the Paralympic games, a beautiful and elegant banker. She has got the right stubbornness to transform everything she wants into success.
She knows that to conquer the world, her perfect smile, her deep caramel-coloured eyes and her soft blond hair are not enough. As time passes, she seems to have found a good compromise between mind and heart, which allows her to be happy, despite the presence of a huge limit: Alessia sees nothing, while illuminating everything around her.
The novel is divided into four 'seasons' describing episodes of Alessia's real-life occurred in the last five years. She remembers the victory of the Paralympic Climbing World Championship in Spain in 2014 and the Paralympic Water Skiing European Championship in 2018; she also talks about the long climb, her work and daily life, and experience of ice skating with Carolina Kostner in 2019. She was also a special guest at 'La vita in diretta' (The live life) and 'La prima volta' (The first time), national television broadcasts, and has intentions of starting new sports.